From the bottom of our hearts, we want to say THANK YOU to all our local families and friends who have made this such a fantastic year at Bounce N Play! It's been such a honor and blessing to watch your children grow up in front of our eyes, and see families make memories that will last a life time.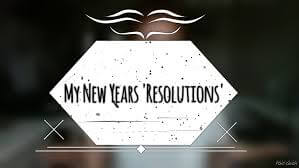 As we head into the New Year, we begin thinking about our goals and wishes for the upcoming year. At Bounce N Play, we have a few of our own that we'd like to share!
Give back to our community. This is something we always feel is important. We look for every opportunity to help the local community in any way we can!
Provide great service. Not that we don't already, but we want you to leave feeling like you had a personalized and unique experience with us that you won't get anywhere else!
Have more FUN! It's all too easy for us to get wrapped up in our busy lives; so one of our goals in the New Year is to encourage our friends and families to let loose! Bounce N Play is a great place to de-stress and spend quality time with the people you love.
So what can you look forward to at Bounce N Play in the New Year? To start, we have a ton of great birthday party packages, all of which include a personalized theme for your child! We also have a ton of fun attractions, and open-play time throughout the week.
We look forward to seeing you in the New Year! Have a safe and happy Holiday, and check out our Facebook page for holiday hours!