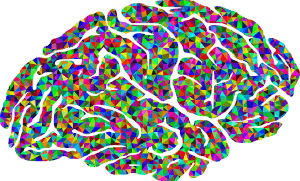 Here is a crazy thing to wrap your brain around: you actually have seven, not five, senses! Most people are aware of the five: sight, smell, touch, taste, and sound, but your body, and your child's body is so amazing that there are two we often forget to mention. They are: the vestibular sense, "or movement and balance sense, gives us information about where our head and body are in space. It allows us to stay up right while we sit, stand, and walk." as well as Proprioception, or the body awareness sense, tells us where our body parts are relative to each other. It also gives us information about how much force to use in certain activities, allowing us to crack open an egg without crushing it in our hands. We want to engage ALL of your child's senses when they visit us! Let us show you how!
SIGHT
Our 6,000 square foot facility is filled with bright colors and inviting designs to engage and excite your child immediately!
SMELL
We offer many tasty catering options for your party, and the smells will waft through the air and tickle your olfactory sense until your mouth is watering!
TOUCH
Because we cater to a variety of ages, we have very few sharp edges in our facility.

TASTE
Once you visit Bounce N Play, you will leave with such a good taste in your mouth that you will want to revisit over and over!
SOUND
The squeals of delight from excited children will bring a smile to your face. You will know by their laughter, that your children are enjoying themselves.
VESTIBULAR
By playing on our inflatables, your child will discover a better sense of balance!
PROPRIOCEPTION
Your child will be having so much fun, they may temporarily suspend their sense of proprioception for the sake of enjoyment!
We hope you and your child discover all of your senses and visit us soon!