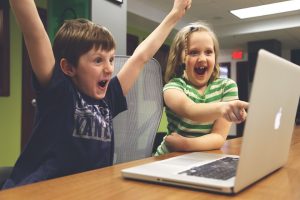 If you follow us on Facebook, Twitter, or Google+ you may have seen that we recently revamped our website to make it more user-friendly, and be able to provide our users an overall better experience. If you have not gotten a chance to check it out yet, we encourage you to do so at https://bouncenplayny.com/, but we wanted to tell you about three great features of our new website!
Concise Content and Easy Readability
Our new website is easier to navigate, and more user-friendly because of its content and readability. We have streamlined our birthday booking process and it is now easier than ever to book your son or daughter's next birthday party! You can even save time by signing the mandatory waiver online, from the comfort of your own home!
Improved Navigation
With our new website, navigating directly where you want to go is made simple by easy-to-read tabs at the top of the page with clear, correct information of where the link will go. You can explore everything from our photo gallery to our list of attractions with just the click of a button!
Increased Functionality
In addition to everything you can see, we also made our new website faster and more efficient. Now, not only will you be able to navigate easily to any page in our site, it should be faster than before.

We hope you get a chance to check out our BRAND NEW WEBSITE, and do not forget to also keep up with us on social media! We are on Facebook, Twitter, and Google+!