At Bounce N Play in Astoria New York, we see our fair share of birthday parties. Kiddos in a variety of age ranges celebrate the one day of the year that is all about them, and we absolutely love seeing their faces light up with joy. An interesting predicament happens with parents of multiples, and we would like to explain some reasons this happens and some ways to resolve these unique challenges constructively.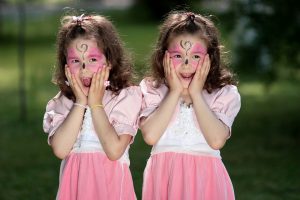 Challenge 1: Your multiples have different personalities, likes, and dislikes
Solution 1: Often, parents opt to combine their multiples into one party, which creates challenges when children get older and potentially develop different personalities. At Bounce N Play, we have a variety of birthday party package options for every budget, so there is bound to be something for absolutely everyone!
Challenge 2: My child may not like Bounce N Play
Solution 2: Everyone LOVES our enormous 5,000 square foot facility filled with bouncy fun! With our optional extras, every party is customizable, making no two Bounce N Play parties the same. We treat every family like they are part of our family, and do our best to accommodate their every need and want!
Challenge 3: Bounce N Play will not be affordable, especially for twins or triplets
Solution 3: At Bounce N Play, we strive to make all of our amenities affordable and accessible. All of our birthday party packages are very competitively priced and appealing to most children.
If you are interested in starting the planning of your child's next birthday party, contact us! We would love to help you every step of the way to make your child's next birthday party one they will never forget!